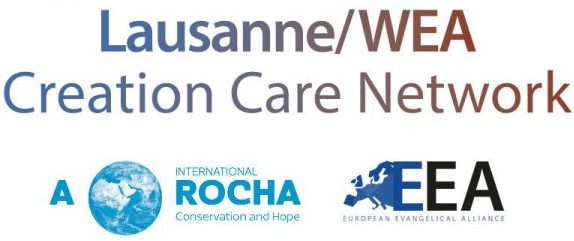 European Regional Creation Care Conference
Lausanne/WEA Global Campaign for Creation Care and the Gospel
Location: Les Courmettes (A Rocha France), near Nice, France
10-14 September 2017
Do you live in Europe? Want to learn about creation care as a gospel issue? Get together to address challenges like climate change, biodiversity loss and food security? Build a creation care movement in your country?
Europe today faces a range of environmentally-related challenges. It is crucial that Christians understand and act upon biblical teaching on our responsibility for God's earth. Creation care is a gospel issue, and vital for the credibility of biblical Christian witness.
Join us at this European conference on Creation Care and the Gospel, the 8th in a series of regional conferences organised by the Lausanne Movement and the World Evangelical Alliance (in partnership with A Rocha International, Care of Creation and, in this case, the European Evangelical Alliance).
It will be held in English for main sessions and will focus on three major themes: 'God's Word' (what the Bible has to tell us about caring for creation), 'God's World' (up-to-date science and policy at a global and European level) and 'God's Work' (how Christians can respond in practice and sharing from those who are doing so).
Here's what you need to know:
Why? Europe's environmentally-related challenges are many: mass migration from areas affected by conflict and climate change; the transition to a post-carbon economy; over-consumption, waste and health; sustainable energy supplies; the relationship between agriculture, fisheries, forestry and biodiversity protection. The EU is at the heart of global negotiations over trade, resource use, wildlife protection, environmental legislation and climate change.
Who should come? Conference participants are being invited from all countries in Europe: church leaders, theologians, scientists and anyone who cares for creation. We especially want to encourage young adults 18-35 as the new generation of Christian environmental leaders in Europe. We have kept costs as low as possible to enable all Europeans to attend.
What will we do? The conference will be a mix of plenary sessions (in English) and workshops (mainly in English but in other languages if there is demand). Plenary speakers include Chris Wright (International Ministries Director, Langham International) and Rosalee Velloso Ewell (Executive Director, Theological Commission for the World Evangelical Alliance). Each day there will be opportunity to pray, reflect and experience the beauty of God's world on site.
When? The conference will open at 18:30 on Sunday, 10 September and end with lunch at 14:00 on Thursday, 14 September. Please arrive on Sunday between 15:00 and 18:00 to get settled.
Where and how to get there? A Rocha France will host us at Les Courmettes, their field study centre in the hills above Nice, France. The nearest town accessible by public transport is Vence – the conference team will organise shuttles between Vence and Les Courmettes on Sunday and Thursday afternoons only. For information on getting to Vence by bus from Nice or Nice Airport, visit: http://www.lifeinriviera.com/transport/buses/lignesdazur/#.WHSfOFwkTrQ
How much? The conference fees are per person and applicable to all, including speakers. The fees cover full board, accommodation, conference participation and one return trip from Vence (accessible by bus from Nice or elsewhere).
Camping

120 € flat rate (bring your own tent and bedding)

Dormitory

180 € / 200 € after 31 March 2017

2-4 bed

240 € / 270 € after 31 March 2017

2-3 bed Auberge (offsite)

265 € / 295 € after 31 March 2017

Single bed Auberge (offsite)

390 € / 420 € after 31 March 2017
*If staying at the Auberge, you are expected to organise your own transportation up and down the mountain to Les Courmettes each day and to eat your meals on site. Les Courmettes is not served by public transport; local taxis are available for hire at approximately 25 € / trip (price subject to change) or there may be possibilities to car-pool. There is very limited availability at the Auberge and rooms will be allocated on a first come, first served basis.
We do not currently have any bursaries available to reduce these fees further, but if you wish to come, have tried all your own means of fund-raising, and still cannot afford attendance, please contact us and your name will be added to a list should bursaries later become available. If you or your organisation could afford to sponsor extra delegates, please also contact us.
Speaker suggestions / seminar proposals and any other questions to creationcareeurope@gmail.com
Early bird prices end 31 March 2017. Registration is now open at http://www.europeanea.org/index.php/our-event/creation-care-gospel/
Food & Diet: All food at the conference will be vegetarian to minimise carbon footprint and cost. If you're not usually a vegetarian, you may be surprised how varied, delicious and filling our menu will be! A second dietary option (vegan gluten-free) can be requested after registration.
We will all need to travel to attend this conference. Flying is a particular significant contributor to global climate change, so do consider train / bus / car-pooling. If you would like to offset the carbon emissions from your flight or land travel, why not use Climate Stewards? Climate Stewards – part of the A Rocha family – is a Christian organisation that works with schools and local communities in Ghana, Kenya and Mexico to care for indigenous trees and promote the use of fuel-efficient cookstoves, water filters and solar lights.